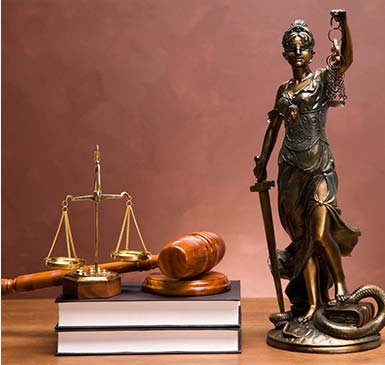 Law Eligibility & Entrance Exams
Law colleges across India have a different selection process and eligibility criteria for admissions at UG and PG levels. However, given below is the basic eligibility criteria that candidates need to fulfil to secure admission in law courses offered at UG and PG levels:
Eligibility for UG Law Courses: Candidates are eligible to secure admission in UG law courses if they have cleared Higher Secondary School/Intermediate (10+2) or its equivalent exam from a recognised board with not less than 45% marks in aggregate.
Eligibility for PG Law Courses: For admission in LLB (3 years) course, aspirants need to be graduates from a recognised university. Also, for admission in LLM course candidates need to possess an LLB or equivalent degree from a recognised university.
Desired Skills for Law
Other than the educational qualification mentioned above, candidates should possess some skills mentioned below in order to be successful in the field of law.
| | |
| --- | --- |
| Good intellect | Good judgement of situation/people |
| Persuasion skills | Convincing skills |
| Ability to argue on a topic | Strong command over the language |
| Interest in detail | Ability to assimilate as well as analyse facts |
| Fluency and clarity of speech | Good presentation skills |
| Confidence | Unbiased |
| Mental and physical stamina | Interest in research |
Popular Law Entrance Exams
Law admissions at a majority of colleges and universities in India are done on the basis of entrance exams. Most of the law entrance exams conducted for admission in UG level law courses evaluate candidates on the basis of their aptitude/ knowledge on subjects such as General Knowledge, English, Mathematics (Numerical Ability), Logical Reasoning and Legal Aptitude. On the other hand, popular law exams for PG level law courses comprise questions from subject areas such as Constitutional Law, Jurisprudence and other law subjects (Contract, Torts, Criminal Law, International Law, Environment Law and Human Rights Law, etc).
Some popular law entrance exams that aspirants should consider appearing for in order to secure admission in the best law colleges in the country are mentioned below:
Popular Law Entrance Exams

Common Law Admission Test (CLAT)

All India Law Entrance Test (AILET)

Law School Admission Test – India (LSAT India)

Delhi University LLB Entrance Exam (DU LLB Entrance Exam)
Degree law courses: Candidates can obtain either an integrated law degree (such as BA LLB, BBA LLB, BSc LLB, BCom LLB etc) after clearing Class 12th or a normal LLB degree after clearing graduation. The duration of an integrated LLB degree is usually five years and that of a normal LLB degree is three years.
Diploma law courses: Candidates can pursue diploma courses at both UG and PG levels. The duration of diploma or PG diploma law courses usually ranges from one to three years.
Certificate law courses: Certificate law courses are basically short-term programmes whose duration ranges from two weeks to six months.
Candidates can pursue law courses as full-time, part-time, distance/ correspondence, online, and virtual classroom programmes. However, it may be noted that a majority of law courses in India are offered as full-time programmes by private colleges and universities. Nonetheless, some law courses in India are also offered by public/ government or public-private institutions in the country.
UG Programme
Scope and coverage of questions under different subject areas:
English including comprehension:

The English section will test the candidate's proficiency in English based on comprehension passages and grammar. In the comprehension section, candidates will be assessed on their understanding of the passage and its central theme, meanings of words used therein, etc. The grammar section requires correction of incorrect grammatical sentences, filling of blanks in sentences with appropriate words, etc.

General Knowledge and Current Affairs:

The General knowledge will be evaluated on the general awareness including static general knowledge. Questions on current affairs will test the candidate's on their knowledge of national and international current affairs.

Mathematics:

This section will test the candidate's knowledge on elementary mathematics, i.e., maths taught upto 10th Class/Standard.

Legal Aptitude:

This section will test the candidate's interest towards the study of law, research aptitude and problem solving ability. Questions may include legal propositions (described in the paper), and a set of facts to which the said proposition has to be applied. Some propositions may not be "true" in the real sense, candidates will have to assume the "truth" of these propositions and answer the questions accordingly.

Logical Reasoning:

The purpose of the logical reasoning section is to test the candidate's ability to identify patterns, logical links and rectify illogical arguments. It may include a variety of logical reasoning questions such as syllogisms, logical sequences, analogies, etc. However, visual reasoning will not be tested.